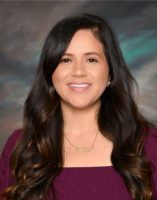 What a blessing it is to welcome you to Nativity School, LA- Home of the SAINTs!
Our school has been serving  the Vermont-Slauson community of South Los Angeles since 1925 as part of Nativity Parish. The school was initially administered by the Sisters of Loretto until 1994; alumni have fond memories of their elementary school years with the Sisters of Loretto. Today the staff is lay and the grace-filled work done by the Sisters continues. 
Serving students from Transitional Kindergarten to 8th grade, the faculty and staff of our school strive to live out our School's mission of empowering the whole child to realize his/her potential. At Nativity, all members of our community work to establish conditions that foster religious, academic, and social-emotional growth through a blended learning environment. We are proud of our mission as we get to witness our graduates move on to great high schools having developed in their personal character and appreciation of higher education. Go Saints!
Our beautiful school has undergone some physical changes since the Northridge earthquake. Please come by and let us share them with you. An appointment for a tour can be made by calling the school office or by emailing me at principal@nativityla.org. 
In His Service,
Mrs. Teresa Reynoso-Gonzalez, M.Ed.
Principal