Friendly reminder that this Wednesday, September 15, 2021 is our first Distance Learning Day of the 2021-2022 school year! 
Distanc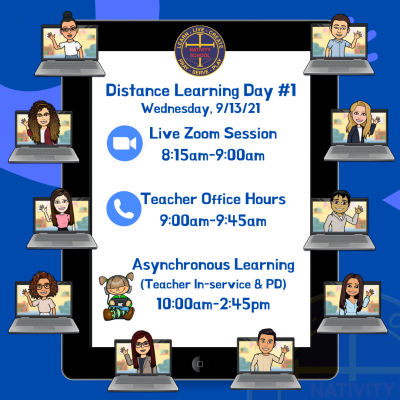 e Learning Days will occur throughout the school year to allow our students the opportunity to continue the practice of learning from home. Students will a join a live learning session via Zoom from 8:15am-9:00am and will then participate in asynchronous(independent) learning throughout the rest of the day. Teachers will be available from 9:00am-9:45am to answer any questions regarding expectations and plans. From 10:00am and beyond our teachers will be in professional development workshops. 
We thank you for your love and support in this.
Nativity School, LA