We look forward to seeing you on Saturday, April 9th at 4:00 p.m.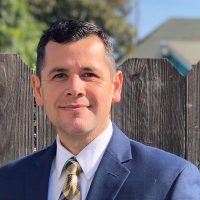 Please join us at Nativity School on Saturday, April 9, 2022 beginning with Mass at 4:00 p.m., where Nativity will host a truly extraordinary event benefiting the children of Nativity School in South Los Angeles.
Nativity's 9th Annual Beacon of Hope Casino Night honoring Antonio Felix, M.A. for his years of dedication to Catholic schools. A current Board member, former teacher, Director of Marketing and Development and principal of Nativity School and current director of Partners in Los Angeles Catholic Education (PLACE Corps) and Catholic Archdiocesan School Teachers (CAST) Program of Loyola Marymount University.
Antonio is our Beacon of Hope!
Click here to purchase tickets, ad space or to become an event sponsor »